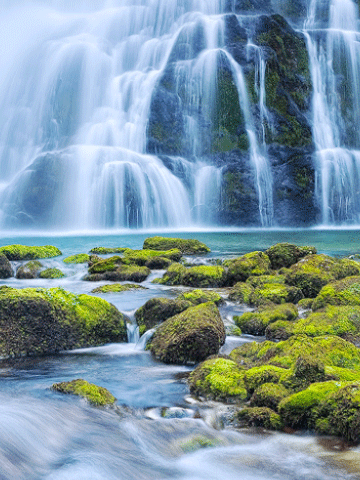 When is the last time you thought about where you will spend eternity? We all can agree that death here on Earth is part of life. We all agree that we want to go to Heaven when we die, right? Have you looked into finding how to get there? Then start right now........... 
HEAVEN
There is only ONE way...ONE way to Heaven and that is through Jesus Christ alone.
John 14:6
Jesus saith unto him, "I am the way, the truth, and the life: no man cometh unto the Father, but by me." 
For You have delivered my soul from death, my eyes from tears, and my feet from falling.
Psalms 116:8
---
HELL
**Galations 5:19-21**
Now the works of the flesh are manifest, which are these; Adultery, fornication, uncleanness, lasciviousness, Idolatry, witchcraft, hatred, variance, emulations, wrath, strife, seditions, heresies, envyings, murders, drunkenness, revellings, and such like: of the which I tell you before, as I have also told you in time past, that they which do such things SHALL NOT inherit the kingdom of God.
If you have not accepted Jesus Christ as your Savior and continue to live in sin, hell WILL be your eternal home. No if's, and's or but's. Do God send people to hell? No! Never! This is why he sent his Son Jesus Christ to die for all of our sins so we do not have to go to hell. Unfortunantly, people choose to go to hell every second by not believing in the ONLY Son, Jesus Christ.
Proverbs 8:36
But he that sinneth against me wrongeth his own soul; all they that hate me love death.
Proverbs 15:11
Hell and destruction are before the Lord: how much more then the hearts of the children of men?
23 Minutes in Hell
Romans 8:6
For to be carnally minded is death
The Lord Hates Sin
There are 7 specific things God has spoken that He hates. Do you know them?
Proverbs 6:16-19
There are six things which the LORD hates, yes, seven which are an abomination to Him: Haughty eyes, a lying tongue, and hands that shed innocent blood, a heart that devises wicked plans, feet that run rapidly to evil, a false witness who utters lies, and one who spreads strife among brothers.
Want to know more about hell?
http://www.libertytothecaptives.net/what_jesus_says_about_hell.html
http://www.freecdtracts.com/heavenandhell.htm
Proverbs 15:24
The way of life is above to the wise, that he may depart from hell beneath.