1.  Acknowledge that you are a sinner and you cannot save yourself.
"The heart is deceitful above all things, and desperately wicked: who can know it? I the Lord search the heart, I try the reins, even to give every man according to his wages, and according to the fruit of his doings." Jeremiah 17:9-10
"But those things which proceed out of the mouth come forth from the heart; and they defile the man.
19For out of the heart proceed evil thoughts, murders, adulteries, fornications, thefts, false witness, blasphemies:"
Matthew 15:18-19
(KJV)
"If we say that we have no sin, we deceive ourselves, and the truth is not in us"

(1 John 1:8)
2.  Repent of your sin.
(Repentence is not a promise to do better; it is a change of mind, a change of heart and it results in a change in action)
3. If you shall confess with your mouth the Lord Jesus Christ, and shalt believe in thine heart that God has raised him from the dead, you shall be saved (Romans 10:9)
---
If you have done these things, God has forgiven you as he said. He has forgiven you of all your sins and cast them into the sea of forgetfulness to be remembered no more! Did you hear that...all of your sins! God has now given you a new start and a clean slate. Jesus said, "go and sin no more".
YOU ARE SAVED!
It is not based on your feelings or on your circumstances. It is based on God's Word. God has promised you eternal life starting RIGHT NOW if you have done these things. You are now a new creature in Christ, old things are passed away, behold all things are new.
2 Cor 5:17
Therefore, if anyone is in Christ, he is a new creation; old things have passed away; behold, all things have become new.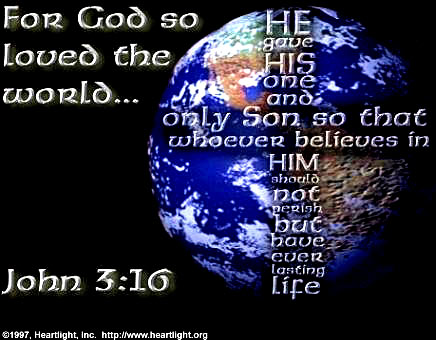 WHAT DO I DO NOW?
Now that you are a new creation in Christ, think of yourself as a baby because you have a brand new life! To grow and mature spiritually:
1. Get Baptized with Water in Jesus' Name
John 3:5
Jesus answered, Verily, verily, I say unto thee, Except a man be born of water and of the Spirit, he cannot enter into the kingdom of God.
2. Receive the gift of the Holy Ghost (Acts 2)
Acts 2:4
And they were all filled with the Holy Ghost, and began to speak with other tongues, as the Spirit gave them utterance.
Acts 2:36-39
Therefore let all the house of Israel know assuredly, that God hath made the same Jesus, whom ye have crucified, both Lord and Christ.
Now when they heard this, they were pricked in their heart, and said unto Peter and to the rest of the apostles, Men and brethren, what shall we do?
 Then Peter said unto them, Repent, and be baptized every one of you in the name of Jesus Christ for the remission of sins, and ye shall receive the gift of the Holy Ghost.
 For the promise is unto you, and to your children, and to all that are afar off, even as many as the LORD our God shall call.

3. Read the Bible Everyday!
Good place to start is the Gospel of John.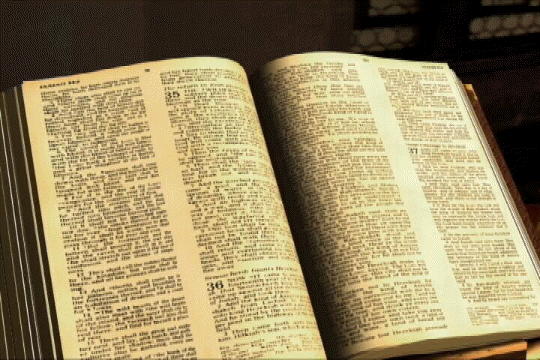 4.  Talk to God
His ears are open to hear you. You can talk to God about anything!!
---
5. Eliminate Things In Your Life That Would Be Displeasing To God Who Is Holy.  (1Thessalonians 4)
"Whatsoever things are true, whatsoever things are honest, whatsoever things are just, whatsoever things are pure, whatsoever things are lovely, whatsoever things are of good report." Philippians 4:8
"Speaking to yourself in psalms and hymns and spiritual songs, singing and making melody in your heart to the Lord."      Ephesians 5:19
Your eyes and ears are very important members of the body. What you listen to and look at can affect your soul. Change what you look at (tv, internet, etc) and listen to (music, ungodly people, etc). Make sure the type of music you listen to glorifies God. Make sure what you look at glorifies God and/or help you in your walk with Christ. You are now in this world but not of it. Yes, you may be a minority in your walk here on earth but you are a majority in the Kingdom of God!
---
6.  Witness to Others!
Now that you have been saved (born again), Jesus commands us to be a witness of the Good News which is the Gospel of Jesus Christ.  Share your faith with family, friends, co-workers, everybody!  
**Note: Giving out gospel tracts is a good way to start out a conversation about Jesus Christ.
"Go ye into all the world, and preach the gospel to every creature"Mark 16:15
If you saw a house on fire and you know there was 1, 2 or 10 people in that house and you knew that by telling them that their house is on fire, you would save their life, would you just turn your head and keep on walking away knowing that the end would be death for them?  It is the same with being saved.  There are millions and millions of people in danger of eternal damnation. God has ordained everyone who is saved to be a witness of his grace, mercy and salvation. You will find that your faith will began to grow stronger as you do this because Jesus said,
"Whosoever therefore shall confess me before men, him will I confess also before my Father which is in heaven. But whosoever shall deny me before men, him will I also deny before my Father which is in heaven."       Matthew 32:10-11
Have a One-Hour Bible Study With Someone
---
7.  Good Works
Now that you are saved God commands us to do good works.  Remember good works (although commendable) could not save you for you were saved by Grace (God's grace) through faith in Jesus Christ. We do good works NOW because we ARE saved! 
Faith without works is dead, show me your faith and I'll show you my works.  What that means is that if you truly believe that God saved you, people will be able to see your faith because now you began to do the works that God have called us to do (feed the poor, visit the sick, help the widows and fatherless, not participating in sin, such as listening to ungodly music, fornication, clubing, etc).
"Yea, a man may say, Thou hast faith, and I have works: show me thy faith without thy works, and I will show thee my faith by my works"   James 2:18
This means that," if a brother or sister be naked, and destitute of daily food, And one of you say unto them, Depart in peace, be ye warmed and filled; notwithstanding ye give them not those things which are needful to the body; what doth it profit?" James 2:15-16
---
8. LIVE IN HOLINESS!  
BE HOLY!
1 Peter 1:13-16 "Wherefore gird up the loins of your mind, be sober, and hope to the end for the grace that is to be brought unto you at the revelation of Jesus Christ; As obedient children, not fashioning yourselves according to the former lusts in your ignorance: But as he which hath called you is holy, so be ye holy in all manner of conversation; Because it is written, Be ye holy; for I am holy."